PAST PRODUCTIONS


http://www.facebook.com/KnockhardyProductions



BEN ASSITER
(Show People: 2008, 2009, 2010)
HELEN KELLY
(Show People: 2009. One Night Only: 2012)
DANI DE WAAL
DANIEL NORMAN
(Show People: 2008, 2009, 2010, 2011. One Night Only: 2011, 2012)
KEISHA AMPONSA BANSON
(One Night Only: 2011)
TOM STERLING
(Show People: 2008, 2009, 2010, 2011. One Night Only: 2011, 2012)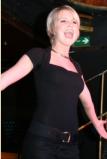 After completing a BA(Hons) in Acting at Guildhall School of Music & Drama in 2011, Dani made her professional
West End debut when she joined the cast of

MAMMA MIA!

from June 2011 until June 2012. Playing lead role Sophie
Sheridan, Dani shared the stage with the likes of Sally Ann Triplett and Kim Ismay, singing iconic songs such as 'I
Have A Dream
', '
The Name Of The Game
' and '
Thank You For The Music
'.
Dani made her Broadway debut when she appeared at the American Airlines Theatre on 42nd Street in New York as
part of the Roundabout Theatre Company's revival of William Inge's Pullitzer Prize winning play

Picnic.

The revival of
William Inge's Pullitzer Prize winning play was a Roundabout Theatre Company production. Dani was also part of a
staged reading of a new musical,

Robin Hood - The Final Adventure

.
She has appeared in several cabaret events including

West End Unplugged

(Leicester Square Theatre),

An Evening
With Dani de Waal
at the Cellar Bar, and
Opening Doors
(Soho Theatre).
Credits whilst at Guildhall include Mabel Purdie in

Dear Brutus

directed by Wyn Jones, The Waitress in

Badenhiem
1939

by Christian Burgess, Little Girl in

Feston

directed by Joseph Blatchley, Claire DeLoone in

On The Town
directed by Wendy Allnutt, Agave in

Bacchai

directed by Patsy Rodenburg, Margery Pinchwife in

The Country Wife
directed by Martin Connor and Yelena in
Uncle Vanya
directed by Christian Burgess.
Other credits include the Kola Kola Bird in

Just So

directed by Simon Sharp and Graham Hubbard (Edinburgh
Fringe). Dani also won VoiceNPAC 2008 and the Trinity Arts Festival Musical Theatre Competition in 2008 at
Carmarthen, Wales.
Knockhardy Productions is hugely honoured to have Dani as our Patron after she appeared in our first show at the
Battersea Barge in 2008.


Currently drumming for a variety of acts across the country including Ruby and the Vines and for James Blake.
Tom completed the MA Music Theatre course at Central School of Speech & Drama. He received excellent reviews (click here)
for his performance in the
Central School of Speech and Drama MA Music Theatre Showcase 2012
and as George in
Sunday
in the Park with George

. After graduation, Tom completed a six-month European Tour with

The 12 Tenors

before appearing in the
summer of 2013 as Freddie Eynsford-Hill in My Fair lady at Kilworth House Theatre.
Tom is represented by Lowy Hamilton Artists (www.lhartists.com/).
Visit Tom's website at:
www.tomsterling.co.uk
Daniel attended Mountview Academy of Theatre Arts, completing the MA Musical Theatre Course. He has performed
in the successful production of

Company

at the Pleasance Theatre and, more recently, in

Titanic: The Musical

at the
Churchill Theatre, Bromley and the title roles in
Jekyll & Hyde: The Musical
at the Bob Hope Theatre, Eltham.
After studying on the Musical Theatre Course at Guildford School of Arts, Helen has performed in numerous London
fringe productions and in

Jack and the Beanstalk

for AB Productions. Helen is also a member of the soulful, sassy quintet
Elle and The Pocketbelles
.
Keisha is currently appearing in the West End in

From Here to Eternity

at the Shaftesbury Theatre. She will then remain at this
theatre as 'Brenda' in the Chichester Festival's transfer of

The Pajama Game,

alongside Michael Xavier, Joanna Riding, Peter
Polycarpou and Gary Wilmot.
Keisha was part of the first UK tour of Disney's The Lion King in the ensemble, covering the roles of Shenzi and Sarabi. Other
credits include 'Urleen' in the No 1 UK tour of

Footloose - The Musical

. and the UK tour of the Menier Chocolate Factory's

Little
Shop of Horrors
. Credits
Knockhardy Productions is priviliged to have West End and Broadway performer Dani de Waal as its Patron.
Matthew Hopton
Executive Producer Knockhardy Productions / Knockhardy Productions Gives Back


In order to create more space, details of earlier
productions have been moved to a separate archive
page; only the most recent productions are shown below.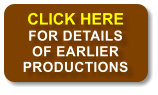 Producer
for
THE SECRET GARDEN In Concert (UK Tour)
Yvonne Arnaud, Guildford; Fairfield Halls, Croydon; St Albans Arena; Trinity Theatre, Royal
Tunbridge Wells; Buxton Opera House: 11th October - 2nd November 2013
Producer
for
UP4aMeet?
starring X-Factor's Lloyd Daniels and Big Brother's Nicki Grahame
UK Tour: London, Brighton, Birmingham, Swansea, Liverpool, Manchester, Edinburgh and
Glasgow from 10th July - 10th August 2013
Producer
for
THE SECRET GARDEN In Concert
Greenwich Theatre: Friday 12th April 2013
King's Head Theatre: February-March 2013
Producer
for
WRITER'S BLOCK
as part of the
FROM PAGE TO STAGE
season.
Landor Theatre: Saturday 9th March 2013
Associate Producer
for
OUR HOUSE: 10th Anniversary Concert
Savoy Theatre: Sunday 13th November 2012.
Consulting Producer
for
KNOWLEDGE BY DEGREES
Greenwood Theatre: Monday 26th-28th September 2012.
Associate Producer
for
#searchforatwitterstar LIVE! Final
Lyric Theatre, West End on Monday 9th July 2012.
Associate Producer
for
THE MYSTERY OF EDWIN DROOD
(5 stars
- Whatsonstage)
Landor Theatre : 11 April - 5 May 2012
WEST END TRANSFER to the Arts Theatre, London: 18 May - 17 June 2012
Associate Producer
for
CHILDREN OF EDEN
Charity Gala at Prince of Wales Theatre
Producer
for
ROLL ON THE DAY
:
4 stars
from One Stop Arts & The Public Reviews
Etcetera Theatre : 27th March - 15th April 2012
For Knockhardy Productions Gives Back
ONE NIGHT ONLY: An evening of musical cabaret
at Horse Bar: July 2012
ONE NIGHT ONLY: An evening of musical cabaret
at the Battersea Barge: February 2011
SHOW PEOPLE
(2008-2011) at the Battersea Barge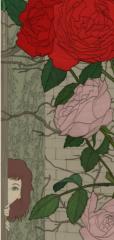 Following the successful run at the King's Head Theatre and Greenwich Theatre,
Knockhardy Productions

and

Aria Entertainment

took

The Secret Garden – In
Concert

on a 5 venue UK Tour. The show played to audiences at the Yvonne Arnaud in
Guildford, Fairfield Concert Hall in Croydon, The Alban Arena in St Albans, Trinity Theatre
in Royal Tunbridge Wells, before finishing at the beautiful Buxton Opera House.
The production featured Zoe Curlett as Lily, Alexander Evans as Archibald Craven, Ian
Knauer as Neville Craven, Ashleigh Gray as Martha, Jordan Lee-Davies as Dickon, Pippa
Winslow / Charlotte Bradford as Mrs Medlock and Martin Johnston as Ben Weatherstaff.
Elliot Jones and Finlay Banks shared the role of Colin Craven, and Anastasia Martin and
Olivia Hallett shared the role of Mary Lennox. The cast also included Colin Zammit, Danny
Whitehead and Kirsty Marie Ayers.
The Tour was directed by Matthew Gould with musical direction by

David Keefe

. The
production was designed by

Francisco Rodriguez-Weil

, with Sound Designer

Kirsty
Gilmore

and Lighting Designer

Tom Kitney

. Casting was provided by

Benjamin
Newsome
.
The Secret Garden – In Concert

was named by West End Wilma as one of her top 5
shows for 2013.
Picture credits: Gabriel Mokake
THE SECRET GARDEN: IN CONCERT (UK TOUR)


RAGS THE MUSICAL - IN CONCERT
FOR ONE NIGHT ONLY
Monday 28th April 2014
A charity gala in aid of

CENTREPOINT

, the UK's leading charity for homeless young people.
Coming to London's West End for the first time ever,

RAGS The Musical

plays for one night only in a

special concert adaptation at the Lyric Theatre on Shaftesbury Avenue.

RAGS The Musical

opened on Broadway in 1986, receiving Tony Award nominations including Best

Musical. With music written by Charles Strouse (

Annie

), lyrics by Stephen Schwartz (

Wicked

), and a

book by Joseph Stein (

Fiddler on the Roof

), West End audiences will see - for the very first time - this

beautiful and powerful musical on stage.

Telling the tale of a group of Jewish immigrants as they arrive to start a new life in America,

RAGS The

Musical

is a story of love, loss and hope. Featuring a score celebrating the multicultural music which

was filling the streets on New York in 1910, this concert version features all of the show's major songs,

including
Children of the Wind,
Wanting
and
Penny A Tune
.

Raising money for

Centrepoint

, the UK's leading charity for homeless young people, come and

experience

RAGS The Musical

in concert for the first time, for a night of musical theatre that you will

never forget.

RAGS The Musical - In Concert

is produced by

Aria Entertainment

and

Knockhardy Productions

,

whose previous West End charity concerts include

Children of Eden

at The Prince of Wales Theatre,

and

Cinderella Boom or Bust

at the Theatre Royal, Drury Lane.


For more information:
Visit our webpage
Follow us on Twitter
Like our Facebook page
Book tickets:
Dani de Waal in Liam Neeson film '

Non-Stop'
Knockhardy Patron Dani de Waal can also be seen on the big screen across the world. Dani appears as an Airline Attendant
in the 2014 release Non-Stop, whose headline stars are Liam Neeson and Julioanne Moore.
Knockhardy Patron leads US National Tour of
'Once'
Dani de Waal, who apeared in Knockhardy's very first show on the Battersea Barge in
2008, is currently touring across the US as part of the first national tour of the Tony

Award winning musical,

Once

. Dani plays the lead role of '

Girl'

opposite UK actor Stuart
ward. They were both described as 'terrific' when the tour started in Providence, RI on
1 October 2013. We wish Dani continued success as she travels around the US for the
remainder of the tour.

(photo; Joan Marcus)
RAGS The Musical - In Concert
Knockhardy's West End Charity Gala in aid of
Centrepoint
Knockhardy Productions

is once again delighted to be teaming up with

Aria Entertainment

to produce a special

concert version of

RAGS - The Musical

in London's West End. The performance will raise money for

Centrepoint

,

the UK's leading homeless charity for young people. Thje one-off performance will play at the Lyric Theatre on

Shaftesbury Avenue on Monday 28 April 2014. More details can be found below.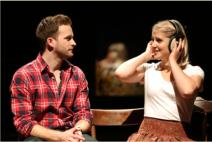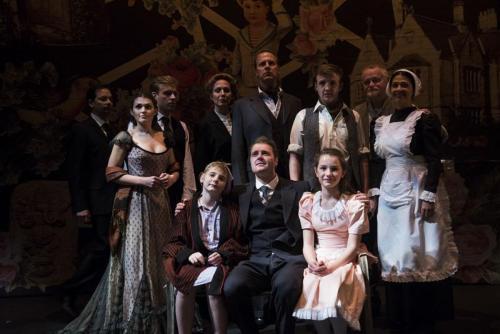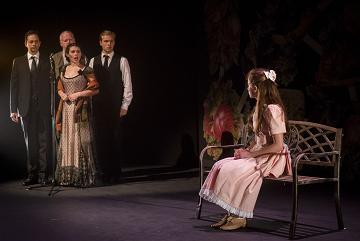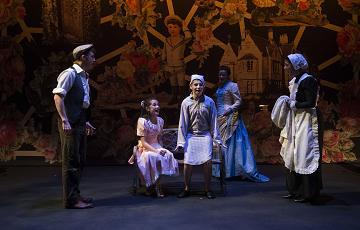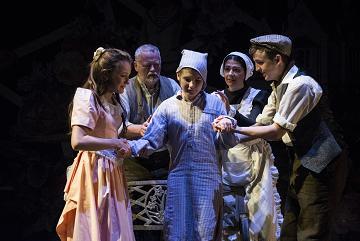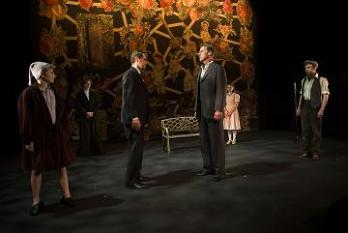 Associate Producer for
RAGS The Musical
2nd March - 6th April 2019
SEE ABOVE FOR MORE DETAILS
http://www.facebook.com/KnockhardyProductions
@Knockhardy
07763 488 966
www.knockhardy.org.uk/kprods.htm
@Knockhardy
www.ragsinconcert.com
@RAGS_In_Concert
RAGS The Musical – In Concert
www.nimaxtheatres.com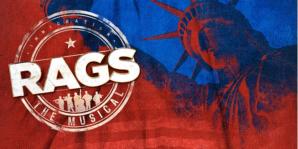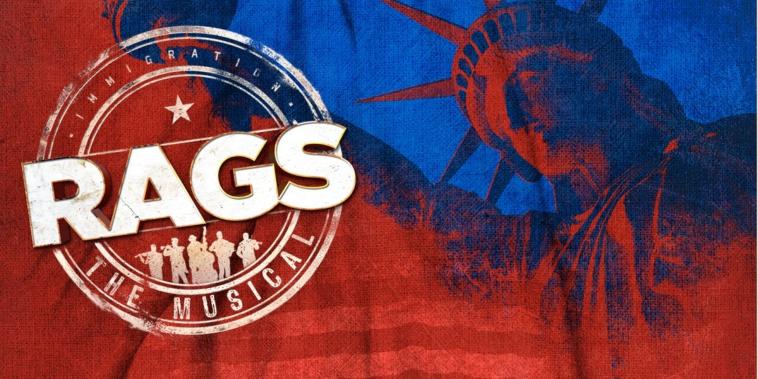 HOPE MILL THEATRE
Manchester
2nd March - 6th April 2019
RAGS The Musical
tells the heart-warming
and powerful tale of a group of Jewish
immigrants as they arrive to start a new
life in America.
Box Office 0333 012 4963 (
Mon-Fri 9am-5pm)
hopemilltheatre.co.uk

Knockhardy Productions
was formed in 2008 by Matthew Hopton. It acts as
an independent production company that focuses on the performing arts,
particularly musical theatre. Recent credits include

Little Women

at Hope Mill
Theatre, Manchester, the UK Tour of

The Secret Garden-In Concert

. West End
credits include

Our House in Concert, The Mystery of Edwin Drood

and
Children of Eden

Charity Gala.
Part of the organisation,
Knockhardy Productions Gives Back
, aims to
provide fund-raising opportunities for charities whilst giving amateur and
professional performers a chance to gain stage experience. Previous events,
including

Show People

and

One Night Only

at the

Battersea Barge

and
Horse Bar

, have already raised over £4000.
Please visit our website regularly to keep up to date with all the current and
future shows which
Knockhardy Productions
will be producing.
Information is also available
via
Facebook
and our
Twitter
feed.
© 2011, 2012, 2013, 2014, 2019 Knockhardy Productions and Matthew Hopton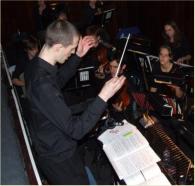 Matthew Hopton conducts 'Jekyll and Hyde
- The Musical' at the Greenwood Theatre
knockhardy.productions@gmail.com
email








knockhardy.productions@gmail.com
Website
email
Facebook
Twitter
Mobile